I'll never forget my first trip to
Abercrombie & Fitch
, I was twelve years old and purchased a navy blue tank top and matching board shorts. I had gone shopping with my fashionable aunt to find something to wear to my first co-ed pool party, an end of the year bash to celebrate ending the sixth grade and starting junior high. I've been a loyal shopper at
Abercrombie & Fitch
since my first purchase there fourteen years ago.
When I was approached by

Abercrombie & Fitch

to find my #bestfitever jeans, I jumped at the chance. Their jeans have always been a staple in my closet and with their new collection, they make finding the right fit easier than ever. When I arrived in the store, I tried on one pair of each style to determine which were my best fit ever. I was happy to find a wide array of fits including Boyfriend, Jean Legging, High Rise Super Skinny, Super Skinny, Natural Waist Jegging, Overall, Skinny and Boot. I loved all of the styles but the High Rise Super Skinny ended up being my absolute favorite.
Once I had decided on a fit that I loved, I tried on the different washes. From super washed out lights to rich dark rinses, there were plently to choose from. I ended up getting the

Destroyed White Super Skinny High Rise Jeans

which are perfect for the end of summer and easing into Back to School time.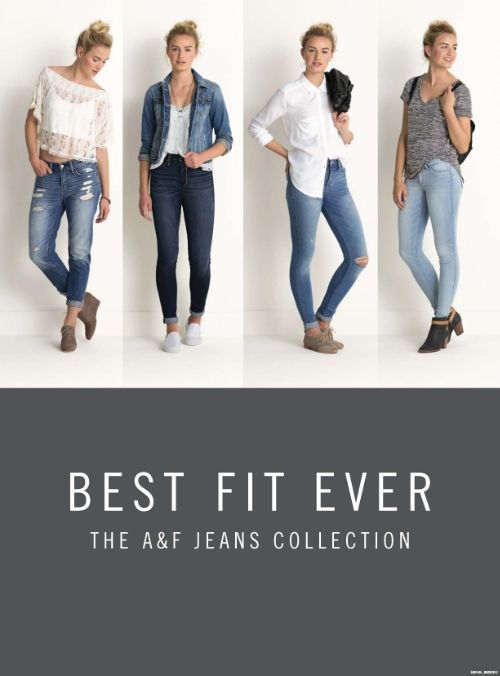 FOLLOW ME ON: FACEBOOK//TWITTER//INSTAGRAM//PINTEREST//BLOGLOVIN'